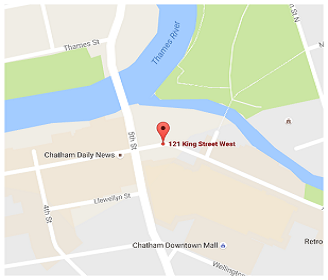 Lynn O'Brien

Driving directions to Chatham, ON from Toronto, ON
1. Merge onto ON-401 W
2. Take exit 90 for Communication Road/ON-40 N
toward County Road 11/Blenheim/Chatham
3. Turn right onto Communication Road/ON-40 N
4. Turn left onto Grand Ave E/ON-40 N (Signs for Chatham)
5. Turn left onto St. Ciair St
6. Slight right onto 3rd St
7. Take the 1st left onto King St W

Driving directions to Chatham, ON from Windsor, ON
1. Merge onto ON-401 E
2. Take exit 63 for County Road 2/Queens Line toward Tilbury
3. Turn right onto County Road 2/Queens Line
4. Continue to follow County Road 2
5. Continue onto Richmond St
6. Turn left onto Lacroix St
7. Take the 3rd right onto King St W
DOWNTOWN KING STREET CHATHAM-KENT, ONTARIO
The Boardwalk is Chatham-Kent's newest residential development designed to excite the senses and take high rise living to a whole new level. With beautiful architecture and exquisite interiors, make The Boardwalk your next home.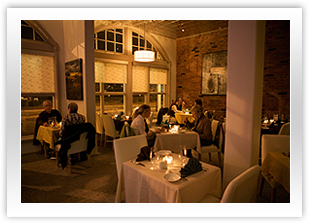 DOWNTOWN EXPERIENCE
The Boardwalk on King Street is located at the heart of downtown Chatham. This desirable location is minutes away from fine dining, shopping experiences, exhilarating theatrical events, and peaceful strolls in Tecumseh Park.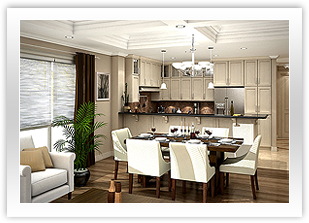 BEAUTIFUL ARCHITECTURE
The Boardwalk exterior is inspired by clean, modern lines of architecture, complimenting the historically restored buildings nearby. Charm, character, and elegance are evident in every detail. From the serene lobby to the beautiful entry of your new suite, each step provides a showcase stimulating your senses with beauty and elegance.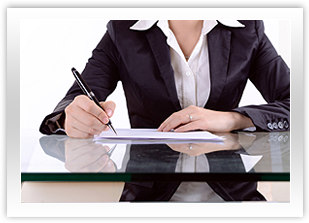 REGISTER TODAY!
The Boardwalk is pleased to offer private viewings to buyers who desire privacy in discussing their personal style and requirements in condominium living. Our sales representative will assist you as you customize your very own Boardwalk suite.